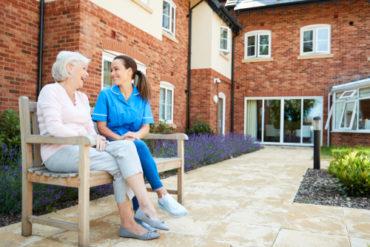 Assisted Living Pest Control
We often write our blogs about pest control as pertaining to apartment buildings, homes or business spaces. One type of living space often not mentioned by pest control articles is assisted living complexes. These buildings offer their own unique set of challenges for those looking to control pests. In this article we will go over some of those challenges and offer solutions.
Assisted living facilities are a blessing to families who need help caring for an older relative. Often times family members don't have the ability to meet this challenge without help. These facilities help care for a a person who cannot do so for themselves. So they naturally will have all the modern amenities like, showers, kitchen and dining areas as well as some areas you will not find in a standard home. These areas are medical facilities, employee break rooms, large trash/dumpster areas, dialysis rooms, loading docks and janitorial rooms.
It is for this reason that an assisted living businesses must hire a pest control specialist with knowledge about how to treat and maintain their facility. At Sunstate Pest, located in Rockledge and serving Melbourne, Palm Bay, Indian Harbour Beach, Satellite Beach and more, we have treated and maintained every type of business and every type of facility.
Common Types of Pests Found in Assisted Living
The types of pests you find in assisted living are the same you may find in your home. These include ants, roaches, silverfish, bedbugs, spiders and flies. Outside of the facility you may find snakes, voles, groundhogs, wasps, bees and rodents.
Maintaining a facility like an assisted living home takes more than just spraying the corners with store-bought pesticides. You need to know which pesticides to use, where to use them and how much to use. You also must know how often to use them. These factors are all key to keeping an area safe and pest-free.
The use of natural powers and other preventative measures are also part of the overall plan. Borax, for example, is a power which many use in every day life as a cleaning agent. Knowing how to incorporate this as one of many tools to repel insects from your facility is knowledge worth having.
Do you own or manage an assisted living care facility? Would you like a free pest control quote? Please contact us now.