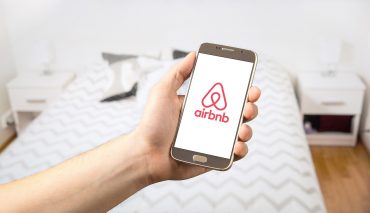 Bed Bugs in Your Rental or AirBnB
If there are bed bugs in the property you rented and you are showing signs of being bitten, contact the property owner/manager and let them know. They need to get that taken care of right away. You can also discuss with them what they can do to make the situation right with you. Maybe a refund or credit would be in order.
If you are the property owner or manager, it is important to know if you have bed bugs in the property that you are renting out. They can really affect your business in a very bad way.
Where to Look
Of course, the bed is a great place to start. But they can be on furniture too. Looks for little bug pieces, tiny rust colored stains, or tiny black spots on the wall that smear when wiped. Yes, that is bed bug feces. If you don't find any evidence of them in the bedroom, then the chances that they exist in other rooms are very slim.
Solutions
Some people really freak out when they discover bedbugs. But, it is important to remain calm. Contact a professional. You will be able to save yourself a large amount of time and energy by having a professional advise you from the start. You may be able to fix your problem in just a few professional treatments.
If treatment requires an ongoing effort, simply tack the price of the pest control onto the price of your airbnb asking price. I am sure people would rather have to pay a little more than to risk getting bitten by bed bugs while they sleep.
It is especially important to check for bed bugs in summer months. A recent study shows that incidences of bedbugs rise significantly during summer months. Staying on top of this is beneficial to clients and especially to your business.