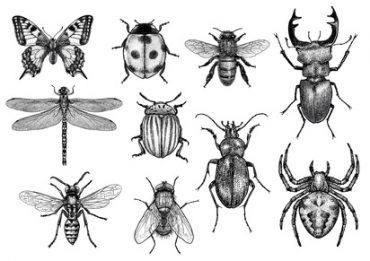 Common Summertime Pests in Brevard County
Florida can be swamped with pests during the summer months of the year, this is why knowing who to call if a problem happens is a good thing. You want to feel confident about who you hire for the job since you want the pests to be completely removed. Here are some of the most common pests that you might find within your home when the summer months roll around.
Bed Bugs
Bed bugs are one of the hardest pests to remove from the home. They feed on the blood of human hosts within the home, which can cause raised itchy bumps. This can cause problems for the family, but also the home. They become resistant to many removal methods, so it is important to call in a professional for removal.
Ticks
Ticks can pass diseases on to those that they bite into. Feeding on blood, they can stick to humans or pets. They can cause many issues when they attach if they're carrying a disease. Removing these pests from around the home can be done through the use of a professional.
Fleas
Fleas can cause a problem because not only can they infest the pets in the home, but they can start biting the humans in the home. Fleas can be annoying and leave debris around the home. In order to fully remove them from inside the home, you have to hire a professional.
Ants
Ants will go where the food is. However, when the food is put away and the ants stay, then you want to get rid of them. They will find themselves making homes inside the cupboards and getting into the food. You want to remove them and when home remedies don't work, you need to call someone that can help.
Rodents
Mice and other rodents are commonly found in homes throughout Florida, as well as other areas. These rodents carry diseases, they can eat inside boxes and food items, as well as burrow in containers with papers, clothing or other items. Having a professional come out to help can put your mind at ease when they're burrowing deeper into your home.
Speak with a professional regarding the summertime pests that you find around your home. You want to remove them for good, but you need to make sure that you're working with someone that knows how. Whether you're battling some of the pests above, or have other pests in mind; speak with the professionals in Brevard County that can help with the removal.