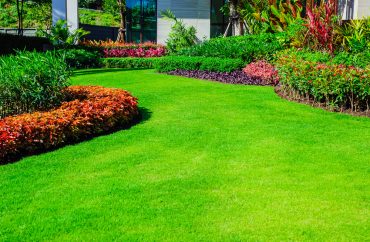 Despite Your Best Efforts Your Lawn Has Dead Patches
We have run into this question many times: "I fertilize, weed, water and cut my grass regularly, so why do I have dead patches in it?". Most probably it is because of insect activity below the surface. These bugs can really prevent you from having the beautiful lawn that you want.
Lawn Pests can also affect your shrubs and plants all around your yard. They steal nutrients in the ground, eat the roots and otherwise destroy the quality of dirt of which your lawn and shrubs feed.
These bugs do have names. More than likely the offenders are grubs, armyworms, cutworms, chinch bugs, sod webworms, and mole crickets. At Sunstate Pest we specialize in identifying the culprit and specifically targeting it so as not to harm the living plant life. Please check out our Lawn Care Program. If you get started now, your lawn can be looking tip-top by this summer.
Once the pest has been neutralized you can continue you normal landscaping efforts and the results will speak for themselves. There is no lawn that cannot be saved with the right amount of effort.
Other pests can cause trouble in your yard. It is important to get them identified and dealt with as soon as possible. Once you get them under control, simple pest prevention maintenance will keep them at bay. The fight for your lawn is between you and the bugs and other pests that want a piece of it. Enlist the services of Sunstate Pest today.