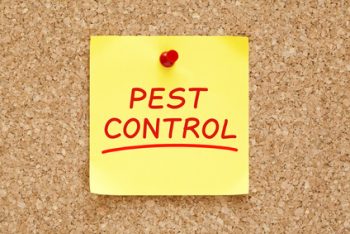 Finding the Right Pest Control Provider
Hiring a pest control professional isn't something that you should rush into. Some are highly qualified and know how to take care of a pest problem efficiently, others act qualified and do more harm than good, or don't offer as much of a benefit as you would expect. It's up to you to find the best providers to make sure your home is properly protected.
Ask Around
You probably know someone that's had a pest problem in the past, nearly everyone has at one point. Since dealing with pests is so common, it only makes sense to ask friends and family members about pest control professionals in the area and who is good to rely on. Ask your network about what professionals you should be working with, and be sure to write them down so that you have good quality companies on record.
Research
Take the time to do an internet search and see what providers are available in your area. This is important so that you know what options you have available, even if you don't plan to hire someone immediately. Only after a great deal of research will you have an idea about what your different options are, so that you can move on to deciding on someone to hire. While researching, make sure that you look at company websites and the different services offered, to find out who can help you and who cannot.
Read Reviews
One of the best ways to find a good pest control provider is to look at online reviews. You can learn a lot about a business today with just a few reviews listed online, and there is plenty to find out on the internet today. Before you hire a company, take the time to read reviews from previous customers and you'll quickly learn whether the company can be trusted or not. It's important to realize that not all reviews can be trusted, good or bad, but that you can generally trust the bulk of the reviews, so read many before making your decision.
Call and Talk
An excellent way to find out more about a company is by giving them a call and chatting with their secretary. You can find out about different service options, get an idea of the prices that they charge, and find out whether the company is responsive or not. Asking when you can get the company out to your home to look at a problem, will quickly let you know what sort of wait time you'll face in the future when you hire this company to work for you. Only hire a company that seems like they are interested in working with you, don't hire the company that is too busy to deal with you, or that is going to make you wait until next week or longer out to deal with a pest problem.
It's not difficult to find the most qualified pest control professionals to solve your pest problems, you just must do a bit of research to weed out the good from the bad. Make sure you're taking the time to find good professionals before you pay for services, or you might not get the results you're hoping for.