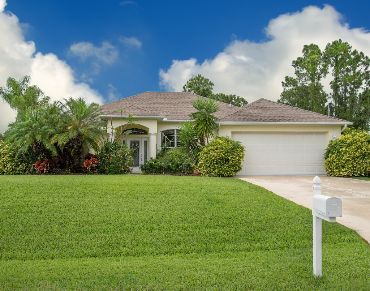 Now is the Time to Handle Lawn Pests
The wheat doesn't subside for Floridians living in Brevard County, Florida until late fall. But the months that follow are very pleasant. Fall is a time to celebrate holidays and get together with family. It is also the time where lawn pests are most active.
The fall months are the best time to treat your yard and be proactive with your pest control. Here are some tips for these important months:
Mow and Trim
Long weeds and grass attract insects that eat them. The insects will lay eggs and wreak havoc on your yard. Make sure to keep your lawn cut and weeded. You want to get the lawn in great shape before a cold night in January shuts it down for the winter.
Grubs
It is a good idea to get rid of any grubs now. You can find then by spotting any brown looking grass and cutting down about 1 foot deep at the edge. You will probably find grubs there. These things can really kill your lawn. They do so by eating the roots of your grass.
Don't Overwater
You don't want to be the person that kills their lawn with kindness. Make sure that you are not over-saturating your lawn as excess moisture attracts all types of insects and bugs. They need water to live and they will feed on your lawn.
Weeds
Pulling weeds is tedious. But it is worth it if you want a nice lawn. Certain bugs feed on weed species and they will make your lawn home. Both weeds and bugs can compete with your grass for nutrients.
Lawn Pest Specialist
A service that most pest companies offer is lawn service. We take the necessary steps to help prevent lawn damage by a number of pests. If your yard looking nice is important to you, it is a good idea to hire a pest control company that also treats lawns.