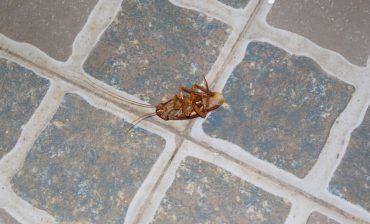 Roaches May Be Causing Your Allergies
Up to 50 million people in the United States suffer from allergies according to the Asthma and Allergy Foundation of America (AAFA). Most of these allergies are brought on by seasonal change when plants fill the air with pollen. Yet, others are triggered by animals and insects.
One allergy source you rarely hear about is allergy to pests, more specifically insect pests. Many already know about dust mites being a source for allergic triggers but did you know that humans can be allergic to roaches as well? Chances are if you are allergic to dust mites then you are allergic to roaches as well.
Up to 20 million Americans suffer allergies caused by roaches and mites. 78-98% of homes have cockroaches present. Up to 60% of allergy and asthma sufferers are also allergic to cockroaches. ~ source: PestWorld.org
People are allergic to roach feces and saliva. This pest tracks those materials onto counter-tops, clothing and furniture. They are usually most active when the family is away or asleep. They don't want to be seen or heard.
Roaches have also been known to spread up to 33 kinds of bacteria, including Salmonella and E. Coli. They have also been known to carry up to six different kinds of parasitic worms.
Keeping Roaches Away
Here are some tips that can help you keep the roaches out.
Have a good seal between doorways and windows.
Check any items you bring into your home that have been outside for any period of time.
Clean kitchen and bathrooms often. Don't leave dishes sitting over night. This is like a beacon for them.
Store food in airtight containers.
Call a pest professional to spray in and around the house at least bi-monthly. The treatment is safe and effective.
If you follow all of these procedures you have greatly reduced the chances that there are roaches in your home.