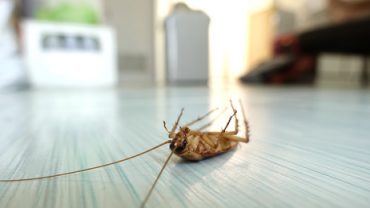 Speak with a Professional Pest Control Specialist in Brevard County, FL
Pests can be found in almost every home, so it is important that you speak with someone that knows all about pests. Florida pests can be just as bad as other pests out there. You want to make sure you're making the right choice to move forward with the help that is needed. Through the use of a specialist, you can ensure that you have someone there for you when you need them. Make sure to remove the pests entirely from the home.
Pests Be Gone
When you speak with specialists, you don't have to worry about the pests taking control of the home. This is due to the fact that when they come into the home, pests be gone is what is going to happen. They will remove them for good and they will ensure that they're gone by coming back and checking up.
The specialists understand that it takes a bit to remove the pests and they will continue to come back and provide further care when it is needed. This is always a good thing to think about when you're considering all that is coming with a pest control specialist. This specialist is going to help with everything from start to finish.
What Kind of Pests Can Be Handled?
A number of pests can be handled when you hire a professional to work with you. They know how to handle everything from start to finish. This is always a good thing to think about, since you want to make sure they're going to be able to handle your specific pest problem that you're having.
If you have any doubt about what they can and will handle, give them a call to find out if they only cover a specific type of pest. Sometimes professionals may not provide the necessary pest control that is required. You need to make sure that the pests in your home can be eliminated and through the use of someone that is knowledgeable about these pests.
Want to know more about a professional pest control specialist in Brevard County, FL?
Speak with us today to learn even more regarding the pest control that they're able to provide. They want to be able to help you through everything and through the use of their knowledgeable specialists, your pests can be eliminated from the home entirely. Call today and have pests be gone tomorrow!