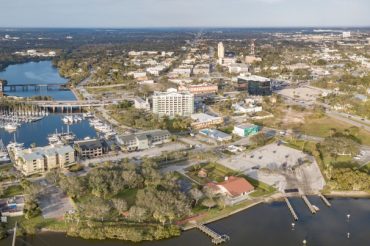 Upcoming Events in Melbourne Florida
One of the areas we serve is the City if Melbourne. Sunstate Pest has been serving Melbourne for 40 years. We have seen the city grow and change in that time. But one thing that has not changed are pests.
That's why you can count on Sunstate Pest for pest control in your home or business. We have four decades of experience under our belt. When you need something done right call the experts.
In this article we are featuring a handful of upcoming events that will occur in Melbourne Florida. Of course, these dates and events are subject to change or cancellation because of the corona-virus.
Premier Oaks 10 Movie Theater Reopens – Tonight June 12, 2020
This very nice movie theater is reopening for the first time after the shutdown for the virus. It is offering movie tickets for just $2 per head! You can learn more by checking out their website at Oaks10.com
Kids Scuba Camp – June 15-21, 2020
Think your kids might like to learn how to Scuba dive? What better time to learn than now? Divers will learn the activity and also learn about the aquatic environment.
Class starts in the pool and classroom and by the end of camp campers will have an Open Water Lifetime certification, Advanced or Specialty rating. Open for ages 11 and up. More info at their website
Green Gables Open House – June 20, 2020
Have you heard of Green Gables in Melbourne? This historic home was built in 1896 and is the only remaining piece of history from that year found in Melbourne. The old home has survived many attempts to tear it down and survives only by raising funds through open houses and donations.
Recently, the foundation raised enough money to preserve the home yet again. If you would like to take a tour of this historic place you can show up between 10am-2pm for the open house. The fee is up to you but $20 is suggested. You can learn more about the home and the project here.