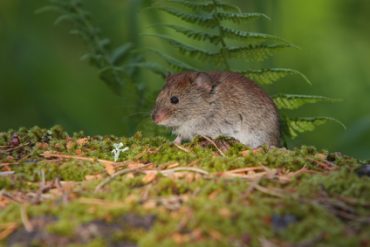 Why Are Mice So Difficult to Get Rid Of?
When it comes to removing mice from the home, it can become quite hard to do so yourself. You might set traps, poison, and other control measures, but most of them won't actually work. As temperatures become cooler, mice are going to find somewhere warm for them to keep their family and feed them through these months. When this happens, you will find that you have many mice inside your home that you cannot get rid of. They've moved in and do not take the eviction notice you send them seriously.
The Will Multiply Fast
Mice multiply almost as fast as rabbits. Since this happens, you might find that once you had three mice and now you have 12 and then 20 and then 30 and so on. This is going to cause a problem when it comes to reducing the population when they just keep making it bigger. If you can't keep up with them, they can get out of hand.
Traps are Not as Effective
A lot of traps and chemicals are not very effective at removing the mice from the home for good. This can cause further problems when the time comes. You might find mice trapped in these traps that were supposed to kill them and they are in agony from being severely hurt from them. Not only that but sometimes it can take a while for a mouse to get lured into the trap.
Poison is generally not a safe way to go when trying to rid the home of mice. Not only does this cause the mice to drop dead where they are, but that means that they're going to smell. If you cannot get to them, then they will be dead throughout the floors, in the cupboards and other areas of the home. Additionally, if they can kill the mice so well, then they can also kill pets and kids if they come in contact with the poison. It is very unlikely that you'll be able to find every mouse hiding and dead in the home.
Speaking with a professional that knows the best ways to remove the mice from the home and keep them away is the way to go. When it comes to removing mice, you need have someone that actually knows the best method to go with. You want a method that is going to provide you with the best way, and the safest way, for removing the mice from the home.