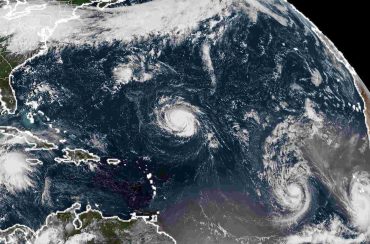 Pest Activity Post Hurricane
Even though it has officially been hurricane season for a full three months, we are just now starting to see major action in the Atlantic hurricane corridor. As I write this article, Hurricane Florence is bearing down on the United States. Early storm models show that it will most certainly hit the Carolina region of the United States. That has inspired me to write about pest activity post hurricane.
The number one pest that thrives after a hurricane are mosquitoes. The storm leaves puddles and pools of rain everywhere. And this is where mosquitoes breed. Also, there are more humans out and about cleaning up the mess that the hurricane left behind. The female mosquito feeds on human blood. So, now they have plenty of breeding ground as well as plenty of food source. It's a win win for the mosquitoes and a lose lose for us.
Here are a few standard tips to help prevent mosquito problems:
Remove any standing water
Use EPA approved insect repellant
Wear long sleeve shirts and pants if you can
Clean clogged gutters and drains
Relocated Pests 
Rodents and bugs are excellent swimmers. When the waters rise, many of these pests will take flight and even the ones that don't right away can traverse the waters and look for higher and dryer ground, namely, your house.
Seal your home as well as you can. Patch up any holes in the foundation. Remove any items from outside the house that you may bring into the house later. Pests are excellent at hitching a ride.
Remove Storm Debris
It is important you remove debris from the storm as quickly as possible. Pests love to set up shop in the debris around your home and use it for shelter. The waste removal trucks will be running as usual so get that debris to the edge of your property so that the hard-working city waste professionals can remove and dispose of it.
If you find yourself with a pest problem after the storm season is over, please contact us and we can give a free quote to professionally control your pest problems.
Image courtesy usatoday.com