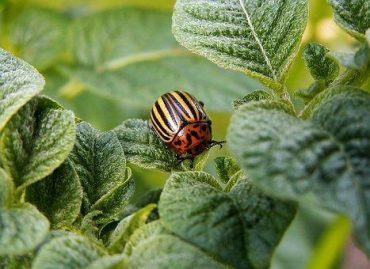 Why Should You Hire a Pest Control Company for Your Lawn Pests in Brevard County, FL
Pests may be a considerable obstacle when caring for and maintaining a lovely lawn and yard in Brevard county, Florida. It may be challenging to maintain a lawn and yard in good condition since lawn pests, including yard pests, can cause harm to the plants, trees, and flowers in your yard. Rodents, spiders, ants, and many other insects and rodents are some of the most prevalent invasive species in the region. Hiring a professional pest control firm is the most successful and cost-effective approach to dealing with pests in your lawn and yard. 
This article will cover why you should engage a professional pest control business in Brevard county, Florida, to take care of the pests plaguing your lawn and yard.
Skilled Expertise
Professional pest control firms may adequately control lawn and garden pests since these businesses have the necessary knowledge, experience, and instruments. They will determine the nature of the pest infestation and devise an individualized treatment strategy to eliminate unwanted guests. Also, they will provide guidance on how to avoid repeat infestations, which can save you time and money.
Cost-Effective
Although specific do-it-yourself approaches may seem to save money initially, they often lead to the need for recurrent treatments, which results in increased expenses. On the other hand, companies specializing in pest control provide affordable and practical solutions, therefore permanently resolving the issue. In addition, they will give guarantees and warranties, ensuring that the issue is clear.
Eco-friendly
To get rid of pests in lawns and yards, reputable organizations that provide pest control services utilize solutions that are both safe and kind to the environment. They will also follow safety laws and regulations to ensure that the treatment procedure is in a manner that is risk-free for you, your family, and your pets. In addition to that, they will dispose of any hazardous trash responsibly and securely.
Personalized Treatment Programs
The kinds of insect infestations in a given lawn and yard vary from one property to the next. Therefore, when you hire a professional pest control company, they will develop a treatment strategy individualized to your particular pest issue. They will also consider any environmental conditions contributing to the infestation. Some examples of such elements include stagnant water and excessive shade.
Conserve Energy
Coping with a pest infestation in your lawn or yard may be both time-consuming and taxing on your body. You will save time and effort by working with a qualified pest control firm, which will let you concentrate on other activities that are just as vital. For example, you don't have to worry about purchasing do-it-yourself treatments, applying them, or keeping a close watch on insect infestation.
Bottom Line
In Brevard County, FL, lawn and yard pests can be a big problem that hurts the health and beauty of your landscaping. Even though it might be tempting to get rid of these pests on your own, hiring a professional pest control company is the best and most cost-effective way. Professional pest control companies have the knowledge, skills, and tools to eliminate the problem for good, saving time and money. So be bold and call a professional pest control company to help keep your lawn and yard healthy and beautiful.
image source credit: pixabay