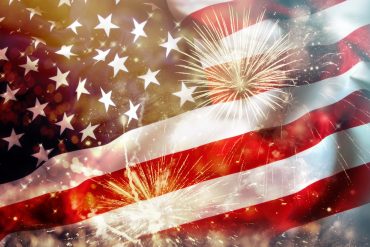 4th of July Tips from Sunstate Pest
We have been serving the Brevard community for just about 40 years. We have seen a lot of things in that time. Fireworks have always been a part of our celebrations. They are a great way to really get the most out of a celebration. Unfortunately, we have seen reports every year of people who injure themselves while handling fireworks. It is almost always because the person was not following the instructions or was being outright careless.
Some of the fireworks available are very powerful and can cause serious bodily harm. All too often people treat fireworks like they are toys. They are not toys. Here are some easy safety rules to follow to insure that your 4th of July celebration goes off without a hitch.
Don't aim or throw fireworks at another person.
Keep a bucket of water on hand and place used fireworks in the water after they have been used.
Turn on your garden hose and have it ready in case anything catches fire.
Never hold a firework that is not designed to be help, ie., anything that blows up.
Light only one firework at a time.
If you are an adult and you have had any alcohol at all, it is a good idea not to drive. You don't want to take the risk of injury or DUI. It is easy to order an Uber and get home in minutes. If you have never ordered Uber before, download the app from your app store and enter promo code: 9UZUI (This code will give you $10 free credit toward your first ride).
We hope that you have a happy and safe 4th of July.
– Sunstate Pest Team